Main content starts here, tab to start navigating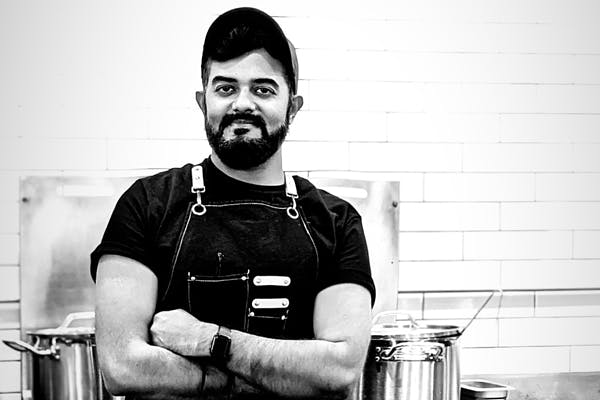 Nikhil Merchant
Partner & Culinary Director
Nikhil comes from a land of rich culture and cuisine— Mumbai, India. His penchant for cooking began at the age of 12, cooking daily with this mom. He enjoys simplifying fine dishes and turning spirits into clever, unexpected cocktails. Over the course of his career, he has had the opportunity to interact, cook and execute dishes from some of India's finest culinary masterminds. He also writes extensively about food, spirits, places and people.
He has served as a restaurant consultant, focusing on menu creation and design in some of the most popular restaurants of India. In addition, he has collaborated with top Indian chefs to curate signature menus and set up several QSR's (Quick Service Restaurants).
His interest in food also extends into farming methods, researching diverse ingredients and working hand in hand with India's only fair trade initiative. His efforts helped connect farmers to markets through fair trade practices. This fair trade approach created a sustainable structure and better quality of life for marginalized communities.
Recently he has transitioned from gourmand to gastronome and combined his knowledge of both emerging trends and age old Indian techniques to conceptualize Imli. Imli began with great affection towards worldwide food culture and a love affair with Los Angeles. It is a showcase of diverse Indian street fare rooted in tradition, flavor, texture, color and local produce. He blends spices in-house and is known to his friends as 'The Masala Whisperer.'